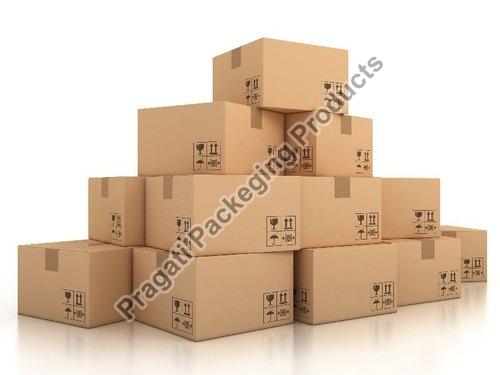 Packaging technologists analyse their products and then showcase their significance to protect the goods. Even it is nothing less to make tape, boxes, stretch film, and polythene from the substrates.

Cardboard boxes serve the core purpose and business justification of the current packaging industry. Without it, it is not even possible to transport foods, medicines, and electronics goods and enhance the market growth.

So, you may be interested to know about the procedure of making cardboard boxes from trees. It is a super complicated process to collect the raw trees and then clean them for further processing. Finally, we shape into the cardboards to make reliable packaging boxes for transporting many items without any hurdles.

If you do not know the manufacturing process of cardboard boxes, you should read the topic right from the top.




About Cardboard Boxes:
It is the product of recycled substrates and then sandwiched between the layers. Its making is also sourced from old items and even unused papers as well.

For topmost quality in Brown Corrugated Boxes, we must use virgin Kraft. We always do not stick with recycled items, rather some virgin papers are also introduced in the production process.

Whenever we are making different layers of liners in cardboards, we need raw materials from trees both beneath and on top of the fluting. The test papers are fitted into the inner layers while in the outer layer strong Kraft paper is preferred. Kraft brings better quality and a smooth finish. We can easily print the brand logo and other business information over it.

Kraft paper has more resistance to corrosion and damage. Sometimes it resists the water leakages or penetration more vigorously, and it is a great sign for the movers & packers.

For smoothening of the outer layer, softwood trees should come in front with long fibres as Spruce, Pine, Fir, etc. Sustainable forest woods are recommended before manufacturing cardboard and plying items. Long fibres may turn into ahighly effective product when it has high burst and tears resistance properties.

The Brown Corrugated Boxes Manufacturers look for the quality in choosing the kraft paper as it may create some crucial impact on the overall packaging business. Kraft from Pine, Scandinavian Spruce, Silver Birch is found as dark brown texture and sometimes variants also found in creating lightly packaged boxes as well.

The Test Paper portion is regarded as the base, and it should be made of hardwood trees. We may also look for recycled papers or short fibres that have cheaper rates and abundance in nature. Sustainable forests have Sycamore, Oak, Chestnut, and Birch for making the hardwood section inside the cardboard.

Test & Kraft papers are also brought in making fluted paper to make the boards strong. Pulps must be cleaned and then fitted into the portion of the cardboards.

Never rush into the process of chemical or mechanical pulping as the product would be strong if it is treated for a while. Get detailed product information from the manufacturers' websites and other quality blogs.
Are you Interested! Call Now!
This entry was posted on December, 17, 2021 at 10 : 15 am and is filed under Cardboard Box. You can follow any responses to this entry through the RSS 2.0 feed. You can leave a response from your own site.